Effective Multi-Family Housing Termite & Pest Management
You work hard to protect your property's reputation and attract homeowner's and we do too. Once people move in, you work just as hard to keep them happy. Having pests in the picture makes all of this a lot harder. The good news is Payne Pest Management can help. We do everything from single family unit inspections, to inspections of 500+ units. We can also local treat or fumigate one unit or building or even the entire community if necessary.
Watch a brief video about our Termite Treatment services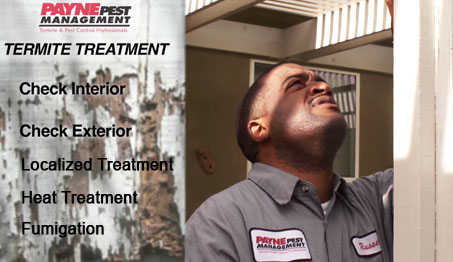 Fumigations
Do you worry that your home might have a severe termite infestation? Payne Pest Management can make the process as quick and painless as possible. The most efficient and cost-effective option for homeowners faced with termites is structural fumigation, or "tenting."
The first step is to, take advantage of our *free termite inspection! Second, if fumigation is the right option for you, we'll manage the process as seamlessly and effortlessly as possible. We'll provide you with instructions to prepare your home and answer any and all questions on the fumigation process itself. Then, our fumigator will completely seal, or "tent," your home. The fumigation process will allow us to treat your home with the most effective fumigant available, Vikane**.
After that, your property will be aerated fully before you return. Other than removing people, pets, live plant and double bagging your edible items, there's not much else you have to do. The fumigant we use leaves no residual in your home or on its contents. That means there is NO need to wash your dishes, clean your clothes, or wipe down your counters.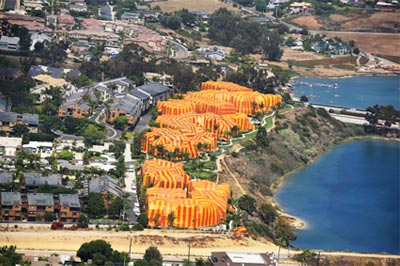 Once your home is certified for re-entry, you can pick your life up right where you left off.
*Excludes real estate transactions, which may be subject to a fee
** Vikane is a registered trademark of Dow AgroSciences
More Than Just Great Termite & Pest Control
Payne Pest Management prides itself on keeping open lines of communication with you, your staff and your homeowner's. We document all services provided by your Payne Pest Management Pest Control Specialist, operations management, support staff and quality assurance professionals, and we check in with you on an ongoing basis.
We help make your homeowners part of the solution because pest management in multi-family properties relies heavily on resident cooperation, we try to help make them part of the solution, too. As a Payne Pest Management client, you'll have access to educational resources you can share with your residents.
We repair damage done by termites, dry-rot fungus and beetles, too.
Often, termite activity goes undetected until extensive damage is done. Whether termites have been eating away at your deck, your fence, your kitchen or your bathroom, we not only will get rid of them, but we can repair the damage they made. We also can repair the damage done by dry-rot fungus, wood-boring beetles and other wood-destroying pests and organisms, too. Payne Pest Management offers top-notch repair work for any damage done to your home by these natural enemies of wood structures. No job is too large or too small!
We're Immersed in your Industry
Property management is an important industry and we are often requested by media for our pest management expertise, and as members of Community Association Institute, California Association of Community Managers and Institute of Real Estate Management we strive to stay ahead of trends and issues in your industry so we can continue to offer you the kind of thoughtful service you deserve.
Payne Pest Management also will treat your home for bed bugs. To learn more about Payne Pest Management's special offers on our bed bug service, contact us today!